I was driving behind a new C7 Corvette Stingray on Friday afternoon and noticed that it sat really close to the ground (don't they all?). But this Stingray was lower than most. Lucky for me, the driver was on his way to the mall and I followed him in….I worked up the courage to ask him if all C7's are that low to the ground. He was very friendly and told me that he actually installed a set of "lowering bolts". He explained that vendors in the aftermarket make these little bolts shown below and they will actually allow the owner to lower his Corvette up to 2.5″.
Of course I didn't think to take pictures…I know, any blogger worth his weight would have done so. But I did find some bolts on the internet along with pictures. RPI has them and so does Southern Car Parts. I did find a few pictures on the RPI site and posted them below. So you guys tell me. Do you like the look? Or do you like the stock "normal height" better? I kind of like the look of the lowered Stingray.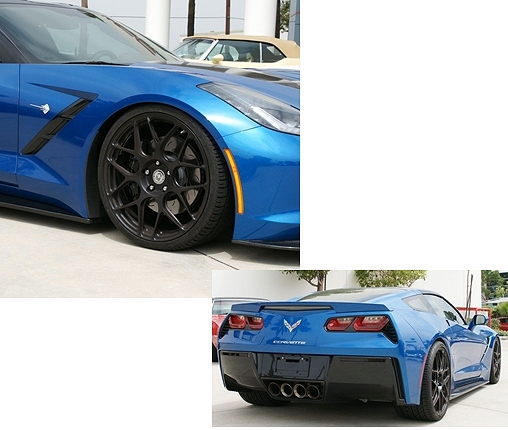 Oh, I almost forgot to mention. The C7 Lowering Bolts package will set you back a nice dinner, or about $45.00. Not too bad if you ask any of us over here.